We proudly serve Tacoma, Lakewood, University Place, Spanaway and everywhere in between
We're on a mission to improve our community by providing better service, better quality, and better wages. By working with a house cleaner that loves what they do, your home can experience a clean unlike no other. We believe that treating people with dignity is a better way to provide house cleaning services in the Tacoma area.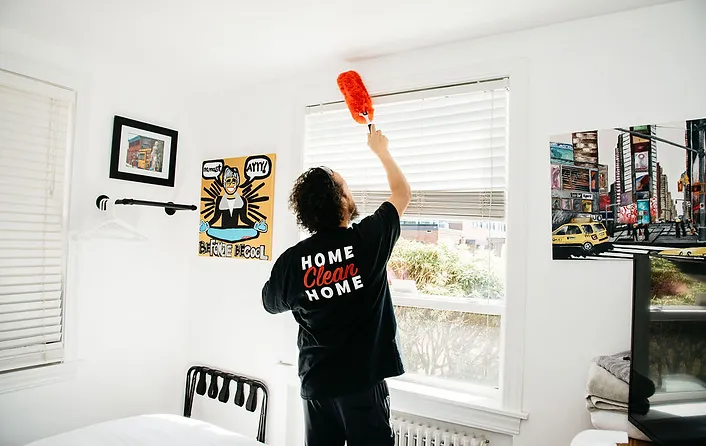 Get a Cleaner House and Support These Ideals:
We also want you to love our work, that's why we include a satisfaction guarantee! We're working to satisfy your specific cleaning needs with customized, virtual estimates, time billed (rather than flat-rate) pricing and pre-cleaning, and post-cleaning assessments. Our house cleaning services in Tacoma ensure you'll receive the best possible results at the fairest price, and if we don't think we're your best option, we'll tell you.
Day of Cleaning Task List
All tasks are completed during initial + regular cleaning unless noted otherwise
Kitchen
Countertops, backsplash scrubbed + disinfected

Unload + load dishwasher, set aside clean dishes

Sinks scrubbed + disinfected

Cabinet fronts + back sides cleaned

Appliance exteriors cleaned

Microwave interior cleaned

Inside oven cleaned (as needed)

Trash emptied if provided with liner

Lamps, lampshades, decor dusted

Tables, shelves, and chairs cleaned

Behind furniture dusted and vacuumed

Walls Dusted + wiped down
Bedroom
Linens changed only if provided with fresh sheets

Underneath bed, behind furniture

Tables, shelves, and chairs cleaned

Behind furniture dusted and vacuumed

Walls Dusted + wiped down
Bathrooms
Countertops scrubbed + disinfected

Tub and/or shower scrubbed + disinfected

Sinks scrubbed + disinfected

Toilets scrubbed and disinfected inside + out

Light fixture dusted/cleaned

Cabinet fronts + back sides cleaned

Walls Dusted + wiped down
Laundry Room
All cabinet fronts + back sides cleaned

Walls Dusted + wiped down
Office / Den
Lamps, lampshades, decor dusted

Tables, shelves, and chairs cleaned

All cabinet fronts + back sides cleaned

Behind furniture dusted and vacuumed

Walls Dusted + wiped down
Living Room
Vacuum underneath + between furniture cushions

Vacuum, mop, dust underneath + behind furniture

Lamps, lampshades, decor dusted

Tables, shelves, and chairs cleaned
Additional Requested Services + Move Out Clean Only
Behind appliances (initial cleaning or move out only)

Cabinet interiors cleaned if emptied beforehand

Unfinished Basement (initial cleaning or move out only)

Garage: sweep + dust + wipe down appliances